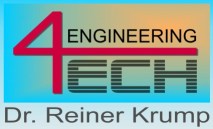 Design and content by 4-Tech-Engineering © 2023
Unix, Google, Zebra, Windows 7/8/10/11/Server and Android are trademarks under CopyRight of the relevant companies.
K1: AutoPrint does not print when running as Windows service. As a desktop application everything
works fine.


Some users reported related issues, especially when AutoPrint is installed on Windows Vista, 7 or higher. The problem is usually caused by the fact that the designated printer or file folder is not accessible for the Local System account which is the owner of the service. By default this account has not got any printers or local or remote file shares.

Solution: Well proven hints are provided here.
K2: Windows10 Update bug in March 2021 (empty pages, system overload conditions, app crashes)

Mid of March 2021 a few users reported sudden issues after AutoPrint has been operating smoothly for years. Typical observations were:

- "printing" of blank pages without any error messages
- continuously increasing, very high memory loads during printing, lack of GDI resources
- system error messages, exception error messages
- freezing of AutoPrint GUI, crashing of the application or running service
- only one printer is affected, while print channels with other printers work correctly
- the situations can be "repaired" temporarily by restarting the application or the service

Root cause
Mainly in the year 2021 affected users reported, that the problems started over-night after a regular Windows OS update.
Meanwhile there are already first public news, that refer to a system bug transported with the March 2021 OS update.

https://support.microsoft.com/en-us/topic/march-18-2021-kb5001649-os-builds-19041-870-and-19042-870-out-of-band-ebbe0617-3a63-467a-aaaa-2a4c68a6de33
https://www.heise.de/news/Weitere-ausserplanmaessig-Updates-fixen-Bug-beim-Grafikdruck-in-Windows-10-5993300.html

Solution
Watch for and apply the latest OS patches from Microsoft.

In a 1st aid action 4-Tech-Engineering added a resource-monitoring module to the last AutoPrint version 7 family member release (7.07). As a workaround it continuously watches the system resource demand during the printing process and stops the application, before any severe side-effects may develop.
Finally the application restarts automatically.

Recommendation since August 2021
Update to the new AutoPrint version 8 family.
K3: Print channel randomly freezes while file-loading from slower web sources.


Affected AutoPrint release versions: 8.1.1 to 8.12.1


Some users reported related rare issues, especially when input files are being transported from slower web sources, like browser downloads, FTP, cloud or API services.These sources are transporting their files in segments while the created target file is sometimes left in an undefined state until completion.
The affected AutoPrint print channel can randomly drop into dead-lock state and stop processing any new files, until the application or the service is being restarted. The much higher processing speed of the version 8 design can further amplify this issue.

Solution: Update AutoPrint to release version 8.12.2 (or higher)